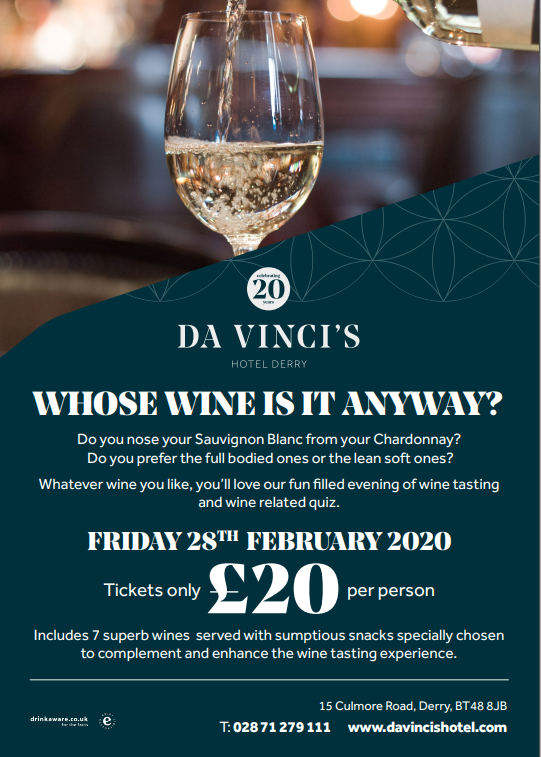 Whose Wine is it Anyway?
Friday 28th February
Tickets only £20 per person
Do you nose your Sauvignon Blanc from your Chardonnay?
Do you prefer the full bodied ones or the lean soft ones?
Whatever wine you like, you will love this fun filled evening of wine tasting, snacks and wine related quiz.
Includes 7 superb wines, paired with sumptious snacks chosen specifically to complement and enhance the wine tasting experience.
To book call 02871279111, or email events@davincishotel.com